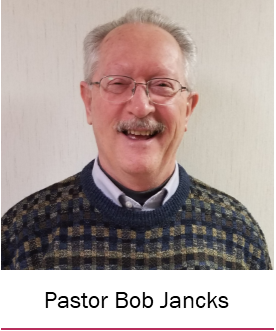 Hello Friends,
Let me tell you a little about myself. Raised in southern Connecticut and growing up no longer than a ½ hour walk from the ocean, I swam like a fish when I was a kid. I received a call to ordained ministry when I was 16 years old. After I was graduated from Milford High School, Marietta College in Marietta, Ohio, and Andover Newton Theological School in Boston, I began my ministry in 1973 by serving a yoked parish in Millersburg and Glenmont, Ohio. My next call was to a church in North Canton, Ohio, where I served from 1976 to 1988 in a variety of positions including senior pastor. My son, Zachary, was born during my first year in North Canton. My next call was to a church in Cincinnati, Ohio, which I served from 1988 to 2000. It was during my time in Cincinnati that I met and married my wife, Patricia. My last settled pastorate was at a church in Easton, Pennsylvania, which I served from 2000-2011.
I retired in January of 2011 after 38 years in ministry. Patricia and I purchased a home in Alexandria, Kentucky, and settled in. Now my wife is fond of saying, "If you want to make God laugh, just tell God your plans." God was about to have a good chuckle at our expense. I soon discovered I didn't know what to do with my time. I thought I had enough hobbies to take up my time and attention; however, I was wrong. I also learned that mowing ¾'s of an acre of grass isn't much fun. Looking back, I now tell people, "I failed retirement." Couple these things with some financial challenges, and I decided in the summer of 2012 to go back to work. I took the training to become an intentional interim minister and have never looked back. St. John's is now the third church I have served in this capacity. The first one was in Defiance, Ohio, and the second in Enon, Ohio (between Springfield and Dayton).
I have been married three times. Patricia and I were married in 1995 at the church I was serving in Cincinnati. In just a year and a half, we'll be celebrating our twenty-fifth wedding anniversary. Both of us have sons from previous marriages. Our oldest son, Zachary Jencks, is married to Jenny, and they have two daughters, Kayleigh and Abby, and they live in North Canton, Ohio. Our younger son, Clarence (Clay) Gravil, is dating Missy Jones, and they live in Highland Heights, Kentucky, with our grand-dog, Tiger.
There have been two delightful surprises for me here at St. John's: two previous connections.
The church I served in Defiance was at one time pastored by Sam Schroeder, who also served St. John's early in his ministry. And then I was quite surprised when Sandi Davis told me that she grew up in the Glenmont church. I looked at her and remembered her as a young girl. What a delightful surprise! We knew each other way back when.
Patricia and I are thrilled to be here with you in Mansfield. We've already seen in the short time we've been here some people who are very dedicated to this church and to doing God's work. We're impressed. We enjoy both of your worship services; look forward to getting to know each and every one of you; and look forward to working alongside of you as together we strive to strengthen our church, increase our attendance, and make St. John's better known in the community.
Blessings!
Pastor Bob